Web

Buzz

BlogStudio

: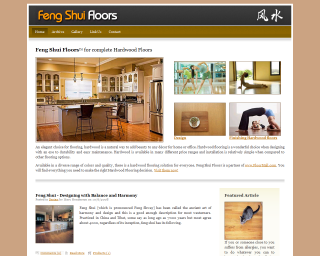 Feng Shui Floors
We are very excited to introduce Webbuzz

Blog

Studio

to many satisfied customers and to anyone who has ever wanted an easy-to-use blogging software solution.
Webbuzz is well known for its straightforward, yet feature-rich content management website application and now the same development expertise and quality has been crafted into the Webbuzz BlogStudio. You will be amazed at how simple it is to have a professional blog designed and online in under an hour.
The incredible thing about Webbuzz Internet applications is the built-in SEO (search engine optimization) capability that you will not find anywhere else. You will be astounded at how quickly your blog will be indexed by the search engines and our proficiency at back-end optimization techniques will escalate you in the search rankings.
You can upload blog posts, images, videos, and graphics as easily as inserting an attachment into an email. Within minutes, you will be blogging into the cyber world and communicating your passion to others, prepared to accept their comments to your stories.
Try Webbuzz BlogStudio - it's simple, fast and optimized.
There are certainly other blogging software options available today with many features and plug-ins; but when it comes to a easy-to-use, secure Internet application and unparalleled Search Engine Optimization actually built into the program, Webbuzz BlogStudio is unmatched.
WebBuzz SiteBuilder was successful in Kitchener-Waterloo area providing online Content management system for growing businesses. It has spread its wings to Guelph & Cambridge to help entrepreneurs who are looking to expand their business online. The WebBuzz BlogStudio will defiantly helps any business to incorporate there daily motions into live effect with daily readers.

WebBuzz SiteBuilder was launched 2 years back by serving Kitchener-Waterloo community and then expanded towards Cambridge, Guelph, Mississauga and Toronto area. The WebBuzz BlogStudio is sold all over the world. BlogStudio is the ultimate Web builder that is available out there better than regular Blog Application.